---
FOR 2021 LIVESTOCK EXHIBITOR INFO CLICK HERE
The National Western Stock Show is considered the Super Bowl of Livestock Shows as one of the World's Largest Cattle Shows!
The National Western Stock Show hosts nearly 25 breeds of cattle during its 16-day run, which will be January 9-24, 2021. Visitors are able to view traditional competition among exhibitors of breeding animals ultimately used for seedstock in agricultural production (beef cattle, sheep and goats). National Western also offers competition among exhibitors of animals used primarily for recreation or companionship (llamas, alpacas, poultry and dogs). Viewing these events is all part of the Stock Show experience and can be done with a grounds admission ticket.
Youth involvement is one of the highlights of the livestock shows. Young exhibitors from across the nation participate in our competitive arenas for prize monies, national recognition for their achievements and a chance at college scholarships.

---
Exhibitors
---
Results 
---
Livestock Show Results
---
Livestock Sale Results
---
Judging Contest Results
---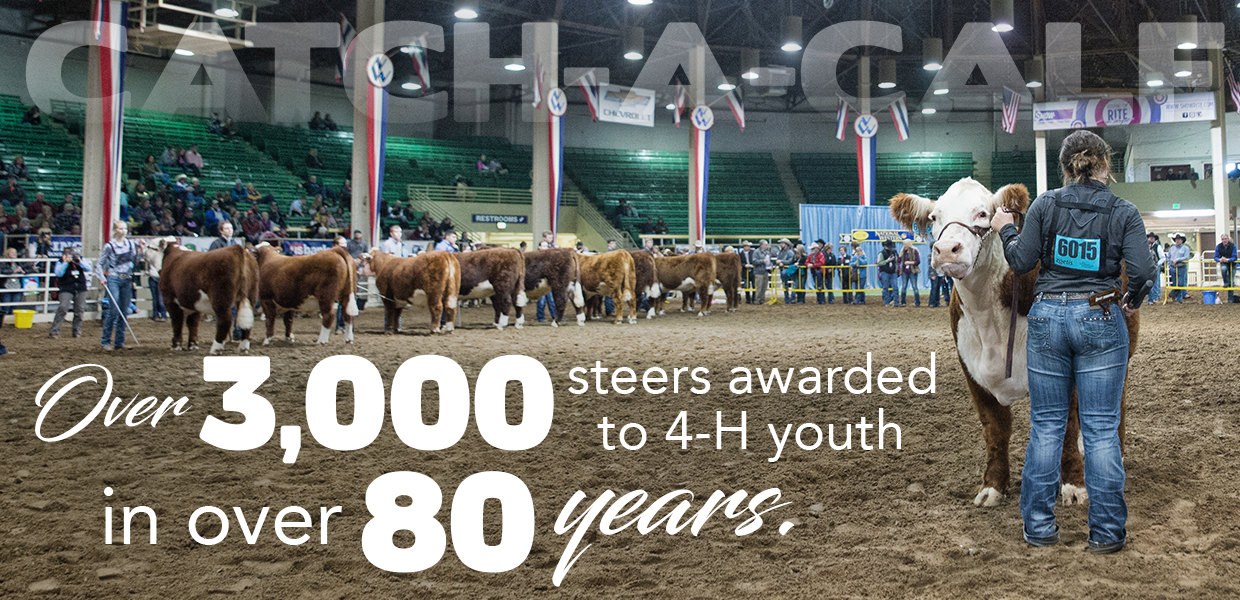 This program is designed so successful participants catch a calf, feed it, and return with the animal one year later as a market steer.
Want to learn more? [Click here]
---
Archives 
---